Service today is seamless to the point of automation and big data. Every time we make a purchase, information is gathered about us. We tell our friends where we are and what we are doing via location services and social media. As retailers know our preference, Amazon makes recommendations as if they are reading our minds. So, what does this
mean? The answer probably resides with Google, as Sutton notes writing for CNN:
"Google knows the things you wouldn't ask your friends. It knows things you can't ask your spouse. It knows the things you haven't asked your doctor yet. It knows things that you can't ask anyone else and that might not have been asked at all before Google existed," he writes. "Google's servers are a repository of the developed world's darkest and most heartbreaking secrets, a vast closet lined with millions of digital skeletons that, should they escape, would spare nobody." The search engine does anonymize data over time. "We strike a reasonable balance between the competing pressures we face, such as the privacy of our users, the security of our systems and the need for innovation. We believe anonymizing IP addresses after 9 months and cookies in our search engine logs after 18 months strikes the right balance," Google says on an FAQ page about privacy.
The willingness for consumers to share information and there inner most thoughts has changed service traits as a consequence. Consumers have power and the internet has made purchasing more transparent. Using price comparison search engines, the prices of airline tickets, handbags, books and everything else can be compared. Google may know more about you than the CIA, but consumers have also changed concepts of service. The Future Foundation, a London based consumer think tank captures this through a number of observations about service.
The End of Inefficiency is the rapid evolution of intelligent, data-mining systems and algorithms which can make informed, accurate and optimized choices for the consumer. By analysing personal information in ways that no individual could or would want to replicate, services are appearing that can relay advice on the best moment to purchase a deal, the most competitive or value-laden brand or offer in any given marketplace, the perfect evening meal to suit our new personal training regime. In China, Lehe Interactive launched an app which claims to provide personalised recommendations for places to eat  -  with those who are out and about and find themselves hungry being invited to "shake" their phone in order to receive directions to a nearby venue. At time of writing, the app's name was yet to have an accepted English translation although had been unofficially called "Shaking for Delicacy" and "Shakey Shakey Food God"
Today, consumers maximise their behaviour. Once upon a time, It was once the case that large numbers of consumers were what we might term satisficers  -  those who were happy to select a product or service which, while not perfect, met their needs and was, as it were, good enough. But stimulated by the economic crisis of the late 2000's  -  and galvanised by its still rumbling aftershocks  -  the attitudes of so many millions of shoppers have been transformed. Consumers have become maximisers, ultra price-sensitive and retail-savvy consumers who are willing to expend considerable time and energy tracking down the most competitive offer.  Other factors, meanwhile, have swelled together to energise this mindset still further, including a) the proliferation of comparison and review sites which promise to offer assistance in navigating those marketplaces where choice can seem almost limitless b) the explosion of mobile phone capabilities and the ease with which we can use handsets to locate price reductions c) the social capital which can be accrued by finding  -  and then sharing  -  competitive deals and d) deep-rooted suspicions that companies are not to be trusted and that we must seek, in a sense, to beat the retailer.   In September 2012, UK transport minister Norman Baker outlined a future vision of the country's train ticketing system which would see paper tickets being phased out in favour of smartcard alternatives that, among other benefits, promise to find rail customers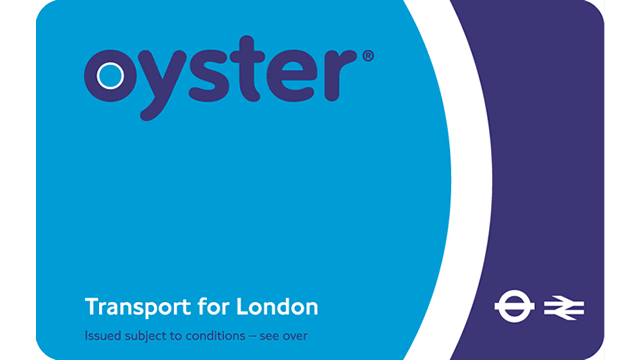 the cheapest fare at the time of travel.  According to the minister, new technology will simplify the fares system, which is often attacked for being unclear and overly complex for consumers in search of a good deal. He told a UK newspaper :  "Smart technology is one way of making it easier for passengers. I want to get a better deal to make sure people aren't ripped off… Why should it be that someone travelling at 6am pays a peak-hour fare the same as someone at 7.45am? Why do we still have season tickets that assume that you are going to work nine to five Monday to Friday? If someone wants to work at home on Friday why should they be penalised? With smart technology we can change these things".
The Demanding Consumer has been driven by a number of factors. A long (pre-recession) period of rising incomes led many to feel entitled to be more selective, try new alternatives and to generally expect more from their brand and service providers. Together with the growth of consumer review sites, price comparison tools and e- and m-commerce options, it has become ever easier to investigate purchases thoroughly and select the very best option. Further, the recession of the late 00s invited millions to re-evaluate their default consumption behaviours and brought sharpened price and value sensitivity across all demographics  -  something we argue will have lasting effects even once disposable incomes recover. With so many having become maximisers (as above)  -  looking for the very best deal for the most attractive price  -  the demanding consumer is here to stay.   Netotiate is a site positioned for the "typical American consumer [who] likes deals, but doesn't like the discomfort of haggling". Consumers are invited to decide how much they are willing to pay for various items being offered by partnering retailers and then "make a binding, anonymous offer to the merchant" (with a price bar giving them an
estimate of how likely the retailer is to accept a price in that range). Subsequently, the brand in question has a 48-hour time-window in which to negotiate over the offer, with Netotiate hoping to limit the "ping-pong" nature of haggling by restricting the retailer to a maximum of three counter-offers (which might revolve solely around price but which can also include the provision of attractive delivery options or additional items being added to the deal at no extra cost). Consumers are, however, only allowed to "netotiate once for any product with any given merchant".
Expert influence is a human face in a virtually robotic world. Consumer outlets are staffed by experts as assistants, advisors, demonstrators and even "teachers" equipped
with the skills to pass knowledge to customers will form a new élite army of retail professionals. This means knowledge is passed on through fresh fashion advice, in-store repair workshops, inspiration for meal plans, creative stimulus, one-to-one financial budgeting and lifestyle courses. Whole Food Markets teaches families about healthy and organic foods and lifestyle online and instores, whereas Nike at Boxpark London houses a physio room, in-house running consultant and free running club.

Concierge living means more than expert influence, but a concierge-style perks, services and  amenities i.e., exclusive customer lounges where shoppers can relax and make use of free WiFi or iPads. Increasingly, consumers are being treated as a VIP, every person is entitled to a sense of exclusivity. Selfridges offers a "Personal Shopping Salon"  -  an in-store 5000 sq. foot space containing a central relaxation area, seven themed "character" rooms as well a s two VIP suites. The "character" rooms inside the Salon are dedicated to a range of stylish women, including Grace Jones and fashion designer Jeanne-Marie Lanvin, and are furnished/decorated accordingly. The space also includes a bar area and a library, with the intention being to provide a more enjoyable and leisure-based shopping experience.
Bonus brands means extending a level of premium service as a standard feature, therefore the level and quality of service enhancements will gradually increase for more premium customers accordingly. A great array of "bonuses" or "extras" will form a major part of brand customer service. As well as small extras such as free apps, interesting content and entertainment events open to all, loyal and existing customers will be rewarded with extra, exclusive privileges. Indeed, service enhancements that provide a sheen of luxury or privilege appealed greatly to the aspirational urban middle classes of China, Brazil and India in the early 10s. Whether it is Puma bring Caribbean culture to the London Olympics or IKEA relaxation pop up lounges at Charles De Gaulle airport
Concluding thoughts
Google may know more about than the CIA, but it's not all big brother. A re-alignment of power between the consumer and business has occurred. We will see stricter regulation but if you want a consumer's data what is the consumer getting from you. This blog demonstrates that the consumer has capital, they are using the power of transparency too control their relationship with business and brands. They are more dynamic with their behaviour and have access to search and prediction via smart phone. But we mustn't forget consumers are human, don't want to have a relationship with a machine or robot. Technology should support service not replace it as the demanding consumer doesn't want time wasting, but efficiency and choice. This is the world of a culture of immediacy.